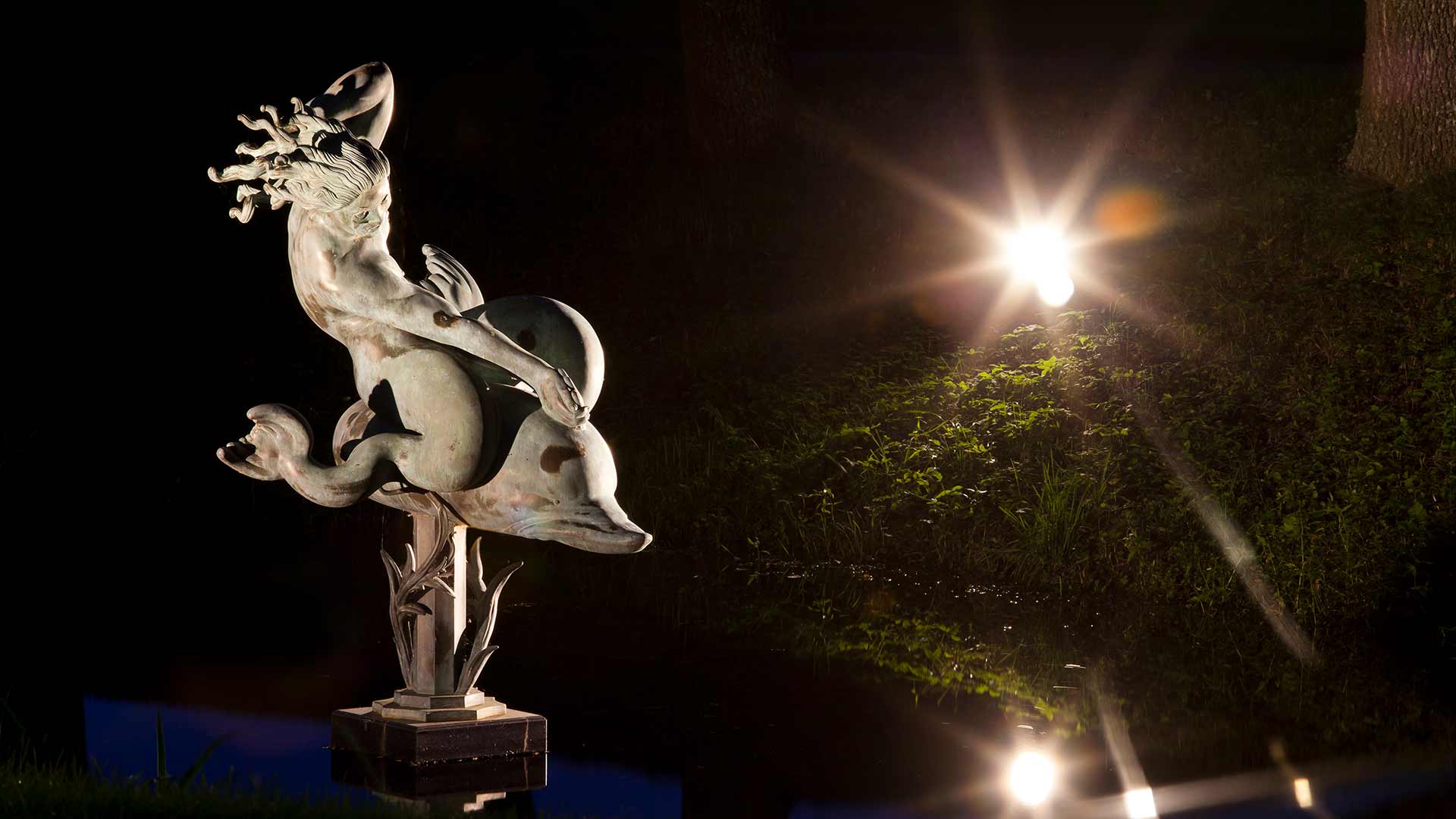 Carl Milles' Sculptures at Skytteholm 
The Stockholm Consumer Cooperative Society has been the main sponsor of Millesgården – formerly the sculptor's home and now a museum – since 1997, and through this Skytteholm has acquired the third largest collection, worldwide, of Carl Milles' sculptures. The beautiful sculptures can be seen in the park surrounding the Herrgården and by the Lake Mälaren shore.
The Ice-skating Princess (1948) 
Carl Milles created The Ice-skating Princess after seeing a girl skating at Rockefeller Plaza, New York. He found her movements so enchanting that he wanted to try and recreate them in bronze.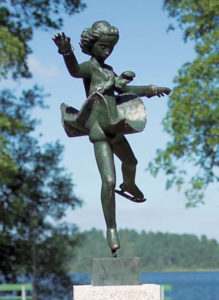 Man and Pegasus is one of Carl Milles' late creations. Pegasus, the winged horse, symbolises the flight of imagination and the longing for freedom. The sculpture was featured in the Swedish bid to host the Olympics in 2004.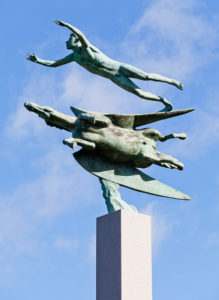 During the early years of the 20th century, Carl Milles was fascinated by the great female representatives of the art of dance. Over the years he produced several sculptures of women dancers, this included.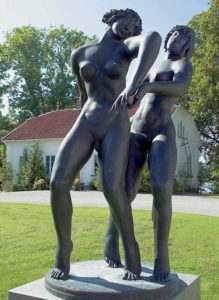 The Little Naiad (1917–1918) 
The water nymph riding a dolphin in the sparkle of sun on water is one of Carl Milles' liveliest sculptures and reputed to have been one of his own favourites.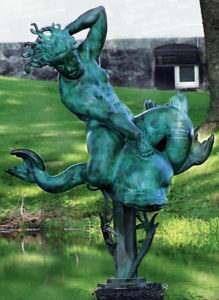 Carl Milles' Swedish, youthful and playful version of the Baroque master sculptor Bernini's Triton in Piazza Berberini in Rome.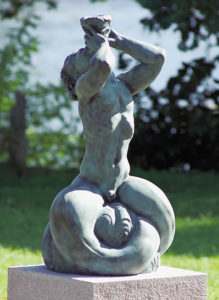 Wild Boar was originally commissioned by the English Lord Melchett, but the commission was withdrawn. Instead the sculpture was bought by the then Crown Prince of Sweden, later King Gustav VI Adolf.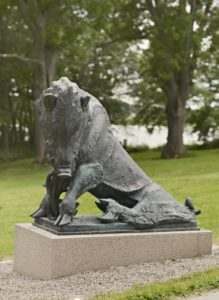 The Diana Fountain II (1929–1930)
The Diana Fountain I (1927–1928) or the Diana Well, is a bronze and marble sculpture developed by Milles in collaboration with the architect Ivar Tengbom, as ornamentation for the courtyard of the Tändstickspalatset (The Matchstick Palace). It was created in such a way that it is impossible to tell whether the courtyard was created for the fountain or the other way round. A few years later Carl Milles made a version of the Diana Fountain in Chicago, USA, a copy of which stands outside the Herrgården at Skytteholm